# AboutMe Lang = en Translations: es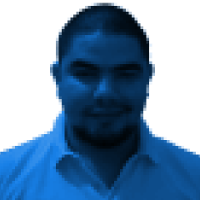 I am an IT guy, techie, and Free Software enthusiast.
I live in Parana, Argentina, and the posibilities about going away are few.
All my life I liked IT in general. Since 2014, I am Programming Senior technician, and, while attending the carreer, I noticed how much I like GNU/Linux system administration (Yes, I studied something I do not like). In 2012, I start contributing with Fedora Project, and today I'm a FOSS activist.
Since 2007, I work in Entre Rios' Hydraulic department , doing systems administration, managing networks, managing servers, maintaining automatic weather stations and watching people strolling; All this to get the code "supplement to reach the minimum" in the paycheck.
If you want more info about me, you can see my resume
If you want to contact me, you can surely find out how to do it.